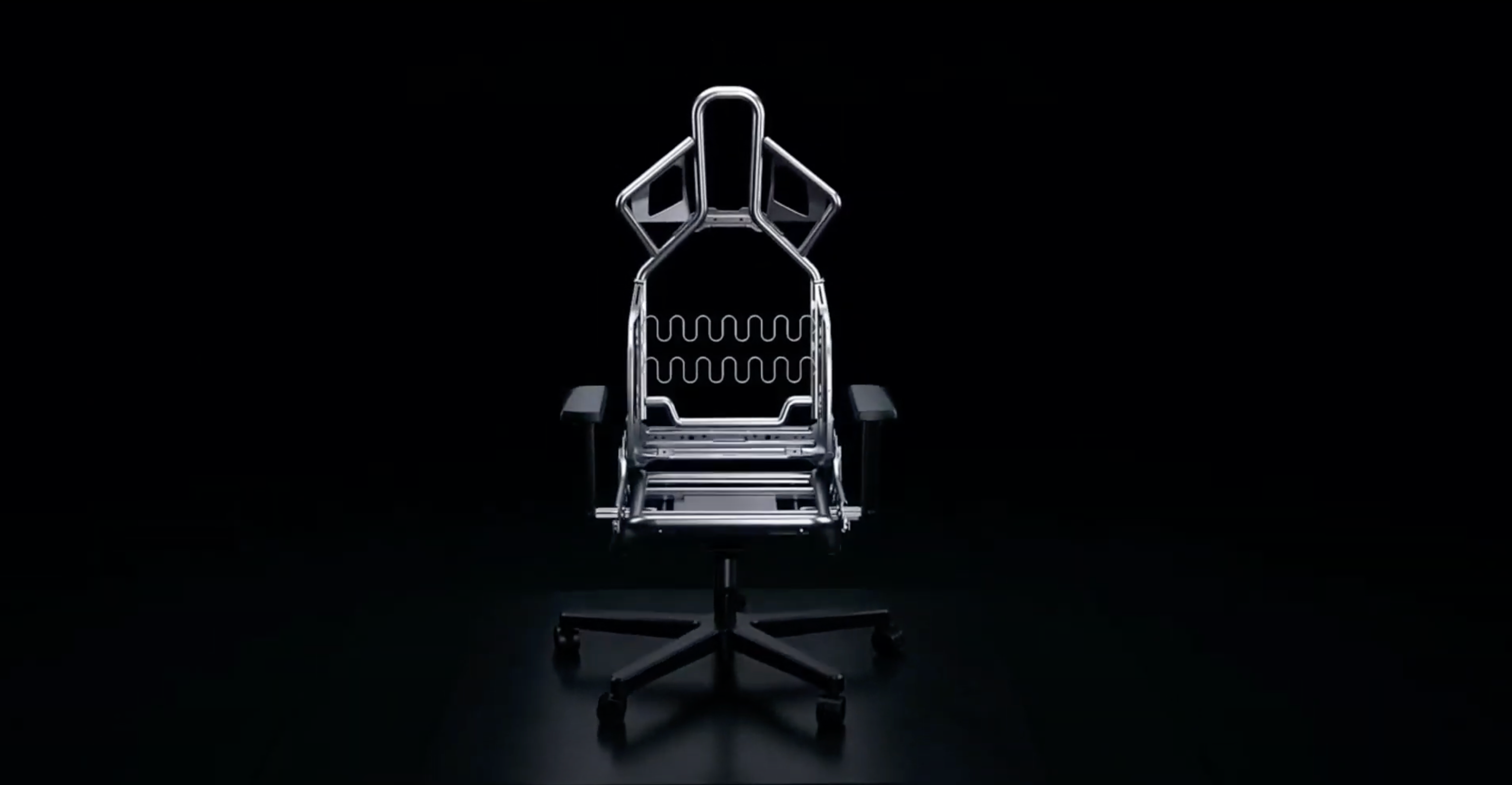 MARTIAN TECH
Ultra-modern Manufacturing and Hyperactive R&D
A Martiangear gaming chair is made with more than 350 individual components. Meticulously assembled together to construct the most sophisticated gaming chair in the industry. 
Martiangear's unparalleled level of build precision and quality is only made possible in an ultra-modern production line, featuring semi-automated processes led by state-of-the-art German automotive industrial robots.
Martiangear's products are at the forefront of innovation. Our products have already obtained 2 invention patents, 8 design patents and 6 utility model patents.
For corporate or business collaborations , please reach out to us at info@martiangear.sg or fill in the form below and we will get back to you asap with a quotation.
I've placed an order. Can I still make changes?

Please email us at info@martiangear.sg with your order number and new desired choice, we'll see how we can help!
How do I assemble my product(s)?

Chairs:

Easy assembly
Process is outlined in the included assembly guide.

If you prefer assistance, we offer an in-house assembly service for an additional fee of $20.

Tables:

Easy assembly
Process is outlined in the included assembly guide.

If you'd like added convenience, our in-house assembly team can put your table together for you at an extra charge of SGD $30.

Cockpits:

We provide value-added assembly service as part of your purchase. However, should you require additional services such as mounting, there will be an extra fee.

For specific information on cockpit services, feel free to get in touch with us.

info@martiangear.sg
How do I keep the chair in good condition? Any care tips?

We designed our chairs to withstand years of daily use, but appropriate aftercare is still required to keep them in excellent condition. Try to keep liquids away from your chair and wipe it down regularly to maintain cleanliness.

Moreover, it's important to keep your chair in a cool environment, especially in humid weather, as this can help prevent oil leakage. While this practice isn't guaranteed to eliminate the possibility entirely, it significantly reduces the likelihood. In the rare event that you do encounter an oil leakage situation, please don't hesitate to contact our customer service at info@martiangear.sg. They will be ready to advise you on the next steps.
How long does it take to deliver?

Once your order is placed, do expect a call from our logistics partner within 3 working days for delivery scheduling.

Stay tuned for this call and get ready to welcome your Martiangear product to your space!
How long is the warranty?

Chairs and Tables

All Martiangear chairs come with a comprehensive 3-year warranty, while our tables are covered under a 5-year warranty, providing peace of mind and assurance of our commitment to you.

Cockpits

For warranty information pertaining to our cockpits, or if you have any other warranty-related enquiries, please don't hesitate to contact us at info@martiangear.sg.
How to replace broken parts?

Kindly email us at info@martiangear.sg with the details and images/videos of the part that requires replacement and your order number. Our dedicated customer service team will assist you through the steps and provide the necessary guidance to ensure you can swiftly restore your Martiangear product.

Please note that while some spare parts might be under warranty, not all are covered. We'll provide you with clarity on the options available for your specific case.
What is the difference between our Astronaut/Supernova/Interstellar Series?

The Astronaut has a compact and snuggly design so as to make them feel more comfortable. It has a maximum weight load of 130kg.

Interstellar provides comfort for people who have broader shoulders and prefer more leg space. It has a maximum load of 181kg.

Lastly, Supernova gives the user the best of both worlds. It also has a maximum weight load of 181kg.
Is it possible to exchange the chair?
What are the differences between our leather and fabric material?

At Martiangear, we proudly offer both vegan leather and fabric options for all our gaming chairs without any price difference.

Vegan Leather Chairs

Premium
Easy Cleaning
Water-resistant
Stylish & Durable
Designed for Singapore's Weather

Our vegan leather chairs are crafted with a premium look and feel in mind. They're specifically designed to be both stylish and durable, particularly under Singapore's weather conditions. The vegan leather material is water-resistant and generally easier to clean compared to fabric.

Fabric Chairs

Durable
Comfort
Breathability
Cushiony Feel

On the other hand, our fabric chairs are meticulously designed for durability, comfort, and breathability. Thanks to our exceptional automotive-grade stitching, these chairs provide a cushiony feel that's pleasant against the skin. While fabric chairs do offer a unique softness and warmth, they are more susceptible to spills due to their tendency to absorb liquids. However, with a bit of extra care and prompt cleaning, these chairs can remain in excellent condition for many years. Many of our customers consider this a small trade-off for the unmatched comfort and breathability that our fabric chairs provide.

Choosing Your Perfect Martiangear Chair

Each material offers unique benefits to cater to the diverse preferences of our customers. Whether you choose vegan leather or fabric, you can count on Martiangear's unwavering commitment to quality and comfort.
Will the seat foam lose its shape over time?

Our chairs are built with high-density cold-molded memory foam. Paired with superior craftsmanship, the seat maintains its shape, offering both durability and enhanced comfort over time. While it's extremely rare, in case there's minimal settling due to extensive use, our foam is engineered to regain its original form.

If you encounter any unusual changes in the foam's shape or have questions about its maintenance, please don't hesitate to contact us via email at info@martiangear.sg. Our customer service team is here to assist you.
Definitely! You can email us at info@martiangear.sg OR

Simply provide your details to the chat services provided here on our site. A Martian will then contact you with the best package we can offer.

Moreover, we can customise the chairs to your preference if orders are 20 and above.

For corporate or business collaboration inquiries, visit here for more information.
Our customer support is available Monday to Friday: 12pm-7pm.
Average answer time: Within 3 working days
Looking for a Martian?
29 Tai Seng Avenue, #02-01, Singapore 534119
Mon - Fri, 12:00pm -7pm
*Kindly note that we are working on an appointment basis.
Use the form to send us a signal and we will get back to you ASAP!